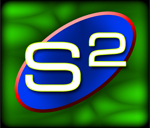 WELCOME TO THE WALSONVILLE WIKI!
The Walsonville Wiki is a Wikipedia-style site specifically designed for "The Adventures of Super Scott" by Devin Kramer. It is designed to be written in an academic, objective, third-person, past-tense, encyclopedia style. Feel free to add relevant information, but please adhere to that style.
About "The Adventures of Super Scott"
The Adventures of Super Scott chronicle the life of Pete Bosley, who finds himself in possession of great powers and the enormous responsibility of saving Walsonville from the wiles of such enemies as Firecracker, Mr. Pain, Lord Ferserious, Drain, and many others! These epic tales follow Pete on his quest to balance the herculean task of saving his beloved hometown and the equally gargantuan burden of everyday life as a college student.
"The Adventures of Super Scott" can be read here.
Getting Started
Feel free to explore by browsing through the categories of the Walsonville Wiki under "Quick Navigation" in the sidebar. If you know where you want to go, search for the item or person you're looking for. If you don't care where you go, the "Random Page" link has just what you're looking for.
Community content is available under
CC-BY-SA
unless otherwise noted.